iPay today:
the largest aggregator of the OJSC «Non-bank financial institution «SSIS» in terms of the number of accepted payments. The company provides Service providers (legal entities, individual entrepreneurs) that sell goods, work and services with qualified software and technical support for swift organization of information exchange between the software and hardware complex of the OJSC "Non-bank financial institution and the Service Provider;


operator of the country's first and only multi-operator iPay mobile payment system: iPay electronic money is used to pay for goods (services) via communication channels provided by mobile operators («Mobile TeleSystems» JLLC (MTS), «Belarusian Telecommunications Network» CJSC (life;);

the largest payment service provider for payments for meals provided by institutions of general secondary education.
We're offering You to keep up to date, improve and automate the business processes of paying for goods and services in Your company.
Mobile Payments of the iPay System represent an innovative payment system that allows you to pay for goods and services effortlessly from your mobile account.
MTS and Velcom mobile operators connect to iPay mobile payment system.
December 2, 2008: creation of the first mobile payment system utilizing iPay electronic money in Belarus.
Reached the first 100 thousand users of the mobile application.
«Belarusian Telecommunications Network» CJSC (life:) mobile operator) connects to the iPay mobile payment system.
Successful start of a partnership with gambling business representatives.
Opening of a new business area in the field of technical aggregation of payments in the OJSC «Non-bank financial institution «SSIS».
The company became an official partner of the National Olympic Committee.
Implementation of the electronic system of accounting and payments for meals in educational institutions KShP.BEL.
Integration with the Znaj.by platform for the School Meals project.
Payouts transferred to debit cards issued by «Belgazprombank» OJSC
April 2, 2019: «I PAY» JLLC becomes a Resident of the Hi-Tech Park.
Manager's statement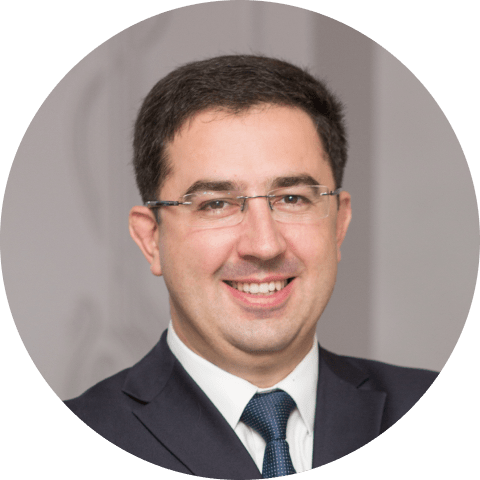 The payment system industry is growing faster than ever due to the growing needs of customers and the advancement of technologies. New technologies accelerate the development of innovative payment solutions that will help our customers gain a whole new experience. Payment systems play a growing role in the economic development of countries and increase financial inclusion of the population, providing access to payment solutions to as many people as possible.
More than 10 years ago, the innovative iPay company implemented quick payments from the balance of a mobile phone in Belarus. Since then, we have always strived to develop convenient payment products and services that meet the ever-changing needs of our customers. These days our brand continues to grow and develop its business, holding a leading position among the payment systems of the Republic. As for our plans, we remain true to our course, aiming to expand business in the Belarusian market in tandem with our partners, shareholders and customers.